Most of the viral website owners prefer to set up their website in Shopify these days. But if you are a small or medium level seller then it will be hard for you to own a Shopify store. Because it costs comparably more and is not free.
Minimum price in Shopify starts as 30 USD a month and then there is a separate fee per sale which you have to share with Shopify. And that's very uncomfortable feeling as a seller.
Shopify offers are very clean and professional website with an eye-pleasing design and the website speed is really good as well. There are so many good things in Shopify which are why most sellers prefer to choose it.
Shopify theme is also very compact which help in increasing your conversion rate too.
But if you are looking for an economic solution which does not burden you financially then Woo-commerce is a great choice.
Woocommerce stores are also really easy to manage and full of so many features that you would not miss Shopify if you set up your store carefully.
So set up your woocommerce store in such a way that it does not only offer clean and fast design but also offers better conversion and great marketing plugins. And this is free and you will be totally satisfied with your website.
So to set up a woocommerce website which resembles and functions like a Shopify store, this is what you have to do.
This is simply all you need to do to set up a completely functioning Shopify look-alike website in woocommerce. Now let me explain what kind of functioning and design would these plugins add in your website.
Setup a WordPress website
It simply launches your WordPress website in a physical shape. I am hoping you are aware of creating a simple WordPress website. But if you are not then no worries because I would be creating a guide on how to create a simple WordPress website in a few minutes.
Install the Woocommerce plugin
This adds the functionality of a shopping store on your blog/WordPress website. So you must install it if you want to create a shopping website in WordPress which is also called simply woocommerce.
Now I am a huge Shopify fan myself and I was myself looking for a way to create a fully functional woocommerce website which has features which offer great user experience, customer satisfaction, and great conversion ratio. The normal woocommerce website is not very appealing and lacks clean and user-friendly design which hurts sales because of low conversion ratio. But with Woocommerce Storefront you turn your woocommerce website into a completely professional website.
Woocommerce storefront is basically a theme which offers clean and user-friendly design and amazing mobile website with easy to use navigation in mobile.
So, in short, this one theme turns your woocommerce store into a Shopify website with 0 USD monthly fee. Now you need not worry about your monthly payments to Shopify because you just got a free Shopify website within WordPress.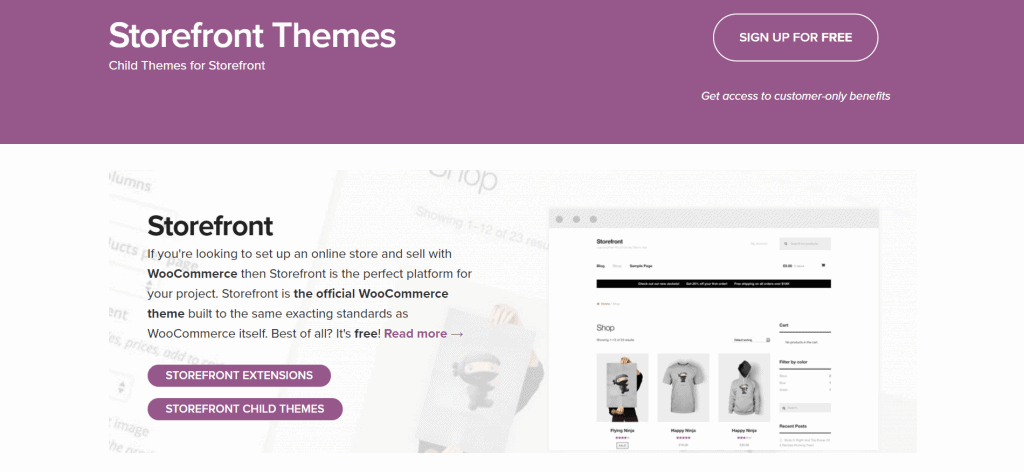 Now we use this plugin to make our website not only look more like a Shopify store but this is also a must-have plugin for a woocommerce seller. It adds amazing Badges on your website to market and promotes your products to your new visitors. Just like shown below.
To use this plugin you must create a beeketing account on their website which is completely free. Now within beeketing plugin, they offer many more plugins for different purposes also.
For example, if you want to show countdown timer then beeketing has a separate plugin for that within their account which is also completely free to install.
If you want to show who else bought this product in sales pop on your website like this
Then you can easily go ahead and install another free plugin offered by beeketing itself.
Wait, that's not enough, if you add promotions like this on your product page then simply install this plugin and you are good to go.
Beeketing offers many more free and premium plugins which might meet your needs, so don't forget to check them out too.
Bonus
Now, just because you are here, I want to help you out in launching a completely functional shopping store. So don't have to go on google and search for more plugins that are a must to have on your website.
Here I am listing a few of my personal favorite plugins which will help you complete your website and start selling right after this guide.
Yoast SEO: You need this plugin to rank your website on google. So if you are serious about your business and want organic sales then go ahead and install this plugin.
Booster for WooCommerce: One of my favorite plugins. Within a short time after discovering this plugin I realized how cool it is. You can change and style your button text and so much more through this plugin. For example, changing add to cart button text into Buy Now. It has so many features that if I try to write even a single line for that then I will take a completely new page to describe it. This picture below will give you a much better idea on what this plugin can do.
Facebook Pixel: Its best to install this plugin and insert your pixel code within your shopping website to later target and create an audience which is more like to convert through Facebook advertising. A must have if you intend to promote your products through Facebook.
W3 Total Cache: Great plugin to make sure your website works fast.
Search Meter: Check what your customers are searching on your website. Find the keywords which will help you to improve your services.
Contact Form 7: It creates a contact us form for you, which you can place on your homepage header or footer section so your customers can contact you in case of any inquiry.
So that's it from me, I hope I was able to help. If you have suggestions or appreciations then don't hesitate to comment. It will encourage me to improve and write on more and more helpful topics for you.